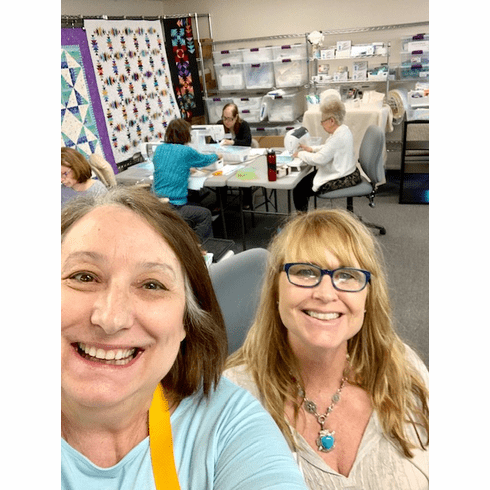 Sit N Sew - Friday Evenings 2020 (5:30pm-10pm)
HOST Kim Lemoine PSBD Certified Instructor

DATE Once a Month - See Above

CLASS TYPE Sewing, no instruction provided (BRING YOUR SEWING MACHINE)

SKILL LEVEL All skill levels (must know how to use your sewing machine)



Dinner included (Kim will select something yummy!)

Enjoy time to work on your projects in our well lit studio!

We provide a table for your machine, cutting area, ironing stations

There is no teaching here, If you require more assistance, please sign up for a class

FEE $30 (includes 10% off day of purchases & Dinner!)

CANCELLATION POLICY: Store credit is given if you cancel 8 days prior, otherwise no refunds given for cancellations within 1 week of event.